Soundgarden

Ex Members:
Chris Cornell (Vocals/Guitar)
Kim Thayil (Lead Guitar)
Matt Cameron (Drums)
Ben Shepherd (Bass)
Soundgarden made a place for heavy metal in alternative rock. Their fellow Seattle rockers Green River may have spearheaded the grunge sound, but they relied on noise-rock in the vein of the Stooges. Similarly, Jane's Addiction was too fascinated with prog-rock and performance art to appeal to a wide array of metal fans. Soundgarden, however, developed directly out of the grandiose blues-rock of Led Zeppelin and the sludgy, slow riffs of Black Sabbath. Which isn't to say they were a straightahead metal band. Soundgarden borrowed the D.I.Y. aesthetics of punk, melding their guitar-driven sound with an intelligence and ironic sense of humor that was indebted to the American underground of the mid-'80s. Furthermore, the band rarely limited themselves to simple, pounding riffs, often making detours into psychedelia. But the group's key sonic signatures -- the gutsy wail of vocalist Chris Cornell and the winding riffs of guitarist Kim Thayil -- were what brought the band out of the underground.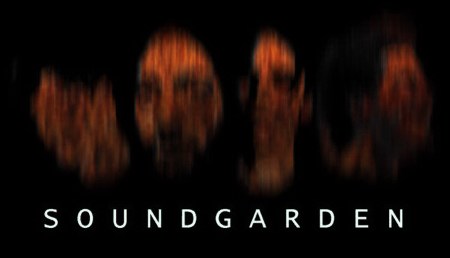 SOUNDGARDEN'S debut EP, Screaming Life, was the first release on Sub Pop Records, and that's no small distinction. The quartet was the frontispiece, and it has remained a crucial touchstone for the fertile Seattle music scene and its particular blend of metal, punk, pop, and other musical conventions. That said, Soundgarden is one of the most distinctive and ambitious of all the bands that have come out of that scene. It may have had a strong hand in defining the sound that became known as grunge, but it has since expanded in a number of stylistic directions. As guitarist Kim Thayil has said, "Our interest is in entertaining ourselves. If we can please ourselves and entertain ourselves, then we've done our jobs."
The Soundgarden saga actually started in Illinois. After graduating from high school, Thayil and bassist Hiro Yamamoto--along with future Sub Pop founder Bruce Pavitt--moved to Olympia, Washington, ostensibly to attend the Evergreen State College. The burgeoning music scene lured them to Seattle, where Yamamoto wound up rooming and playing in a band with drummer Chris Cornell. Thayil joined the duo during 1984, and the three musicians named themselves Soundgarden after a Seattle pipe sculpture that made noise when wind blew through it. Scott Sundquist came onboard as drummer a year later, freeing Cornell to sing out front; Sundquist was later replaced by Matt Cameron.
Loud, frenetic, and taking a page or two from Black Sabbath's book, Soundgarden appeared on a couple of local compilations before recording its own EPs Screaming Life (1987) and Fopp (1988). Despite courting from major labels, the group signed with another independent company, SST, for its 1988 debut album, Ultramega OK. Yamamoto then quit to go back to school in 1989, and was replaced by Jason Everman. The next year Soundgarden finally succumbed and signed with a major label, A&M, for its Louder Than Love album. It wasn't an instant success, but it did help to expand the group's grassroots following dramatically, and earned the band a Grammy award nomination.
A new bassist, Ben Shepherd, came onboard in 1990, and Soundgarden again increased its profile with the thundering, thrashing Badmotorfinger. With a few tracks--"Outshined," "Jesus Christ Pose," and "Rusty Cage" (which was covered in 1996 by, of all people, Johnny Cash)--earning MTV Buzz Bin exposure, Soundgarden lit off on tours with Guns 'N Roses and Neil Young, and earned a spot on the second Lollapalooza tour. An explosion seemed imminent.
And it was. After working on a few side projects--the Temple of the Dog tribute to Mother Love Bone's late singer Andrew Wood (which introduced the world to Pearl Jam's Eddie Vedder) and Shepherd and Cameron's side group, Hater--Soundgarden unleashed Superunknown, a sprawling, mature album that was also the group's commercial breakthrough. It debuted at No. 1 on the Billboard charts and sold more than three million copies in the U.S., while the Summer of Love-styled hit "Black Hole Sun" was one of the top songs of the summer of 1994. Then awards rolled in, too: two Grammys; an MTV Video Music Award for "Black Hole Sun"; a Best Metal Band designation in both the Rolling Stone magazine reader and critics polls.
The follow-up, Down on the Upside, was nearly as good, embracing the same melodic variety and doom-laden lyricism as its predecessor. Though not quite as commercially successful, the album did find a ready radio audience for songs such as "Pretty Noose," "Burden in My Hand," and "Blow Up the Outside World," and Soundgarden did a second stint at Lollapalooza before starting its own tour. In February of 1997, the band wrapped up the Down on the Upside sojourn with two shows in Hawaii, before taking a break that was supposed to last through the summer. That break turned into a break-up two months later, as Soundgarden, amidst a flurry of side projects, decided to call it quits for good.
Best Albums: Superunknow (1994) and A sides "the best of Soundgarden" (1997) after their break up.