Minor Threat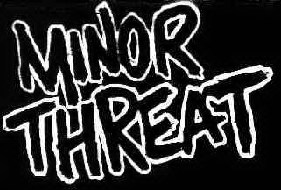 Minor Threat formed in November of 1980. They consisted of four members: Ian MacKaye on vocals, Brian Baker on bass, Lyle Preslar on guitar and Jeff Nelson on drums. On the album "Out of Step", Steve Hansgen played bass and Brian Baker played guitar. In September 1981, Minor Threat broke up when Lyle decided to go to college. During this time, Ian and Jeff started a new band called Skewbald/Grand Union, who also kicked ass. This band broke up when Minor Threat reformed in April 1982. Minor Threat broke up for good in 1983. Minor Threat also changed the world with the Straight Edge movement which has affected thousands of kids all over the world.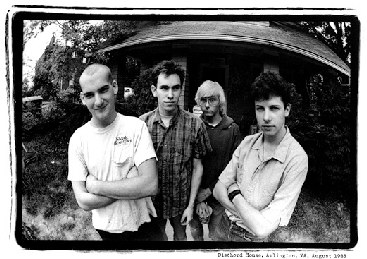 Minor Threat was a
straight edge
harDCore band. Straight Edge is a term that was coined by Minor Threat's lead singer Ian MacKaye, although he had no intentions of starting a movement. To be Straight Edge you cannot smoke, drink alcohol, have promiscuous sex or do drugs. Although Minor Threat is known mainly due to this they should be better remembered for what they were and still are but Where Are They Know?
In addition to Minor Threat, Ian has played in the Teen Idles , Egg Hunt , Skewbald , Embrace , Pailhead and is currently in Fugazi . Brian Baker has played for Dag Nasty , Junkyard and is currently in Bad Religion. Lyle Preslar has played in the Meatmen. Jeff Neslon has played in Egg Hunt , 3 , Senator Flux, Skewbald , and the High Back Chairs . Steve Hansgen has played for Government Issue, Modest Proposal and Weatherhead.
Minor was:
Ian MacKaye - vocals
Lyle Preslar - guitar
Brian Baker - guitar on #10 & bass on all others
Steve Hansgen - bass on #10
Jeff Nelson - drums
Their best album is: Complete Discography
Also I should mention that Ian is the founder of Dischord records and has had many other bands: Egghunt, Embrace, and Fugazi.